1907 : Born in Tiflis, Georgia
1921 : The Red Army invades Georgia
1923 : The Pagava family move to France and live in Montrouge
1932 : Joins the Académie Ranson
1940 : Qualifies with a nursing diploma and treats the war wounded
1944 : First exhibition at the Galerie Jeanne Bucher
1966 : Represents France at the 33rd Biennale in Venice
1968 : First retrospective exhibition of her work at the château de Ratilly
1972 : First exhibition at the Galerie Darial
1979 : Death of the painter Vano Enoukidze, her life companion
1982-83: First travelling retrospective of her work in Dijon, Beauvais, Troyes, Reims and Montrouge
1988 : Vera Pagava dies on 27th March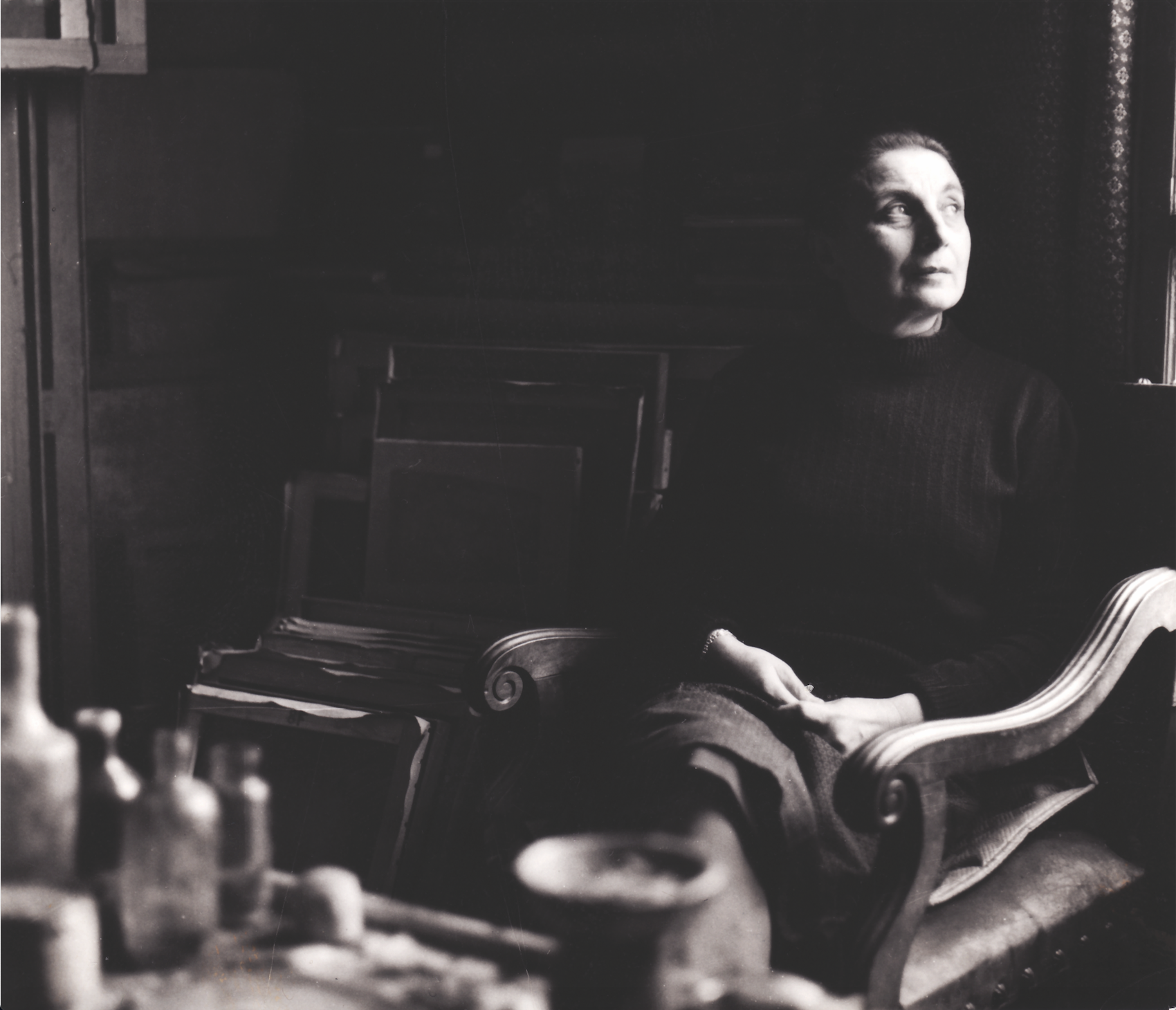 Starting off as a figurative painter but through her immersion in the Second School of Paris, her painting evolved and became more personal and demanding in a way that took her to abstract art " lived as a necessity ", she said, " for searching the absolute in the transposition of light into picture ."
"Painting reflects us, it is a miraculous mirror in which the external world sees our internal world  and talent is the means of communicating between us and life, mankind, the sky and the earth." Vera Pagava, extract from a letter to Roger Hilton, Montrouge, April 15, 1936.
---
Vera Pagava was born in Tiflis, actual Tbilisi, Georgia, in 1907. She was 16 years old when her family decided to go into exile in France. Through her contact with the Georgian artists' community already in Paris, Vera began to study painting, at first at the school Arts et Publicité, then at Andre Lhote's studio and at l'école nationale des arts décoratifs. After meeting Nicolas Wacker, she enrolled at the Academie Ranson in Roger Bissiere's studio, where she met those people who would become her most faithful friends: Jean Bertholle, Maria Helena Vieira Da Silva, Arpad Szenes, Etienne Martin, Roger Hilton, Jean Le Moal, François Stahly and Guidette Carbonell.
In 1944, Jeanne Bucher offered to have her share space with Dora Maar for Vera Pagava's first exhibition which took place in her gallery, an immediate success. Following this event, exhibitions followed at the Galerie Jeanne-Bucher but also in other salons in France and abroad. 
In 1966, she represented France at the 33rd Venice Biennale. A room was dedicated to her watercolors.
From 1972, Vera Pagava was represented by Galerie Darial where she liked to share her work with that of her friends and young artists.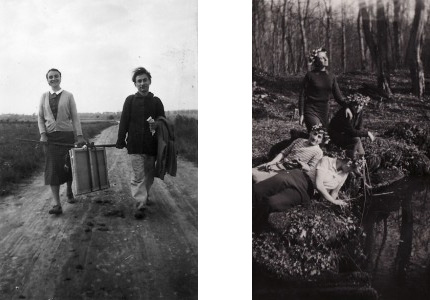 Vera Pagava and Vano Enoukidze in the 1930's