COMPAGNONS DE ROUTE:
Roger Bissière, Youla Chapoval, Nicolas de Stael, Jean Dubuffet, Louis-Auguste Déchelette, Asger Jorn, Vera Pagava, Hans Reichel, Arpad Szenes, Mark Tobey, Maria Elena Vieira Da Silva, Primitive Arts
The group show COMPAGNONS DE ROUTE has been curated in dialogue with the Centre Pompidou's show in tribute to several major contemporary and modern art dealers in France from 1905 to 1960, in which one room is devoted to Jeanne Bucher.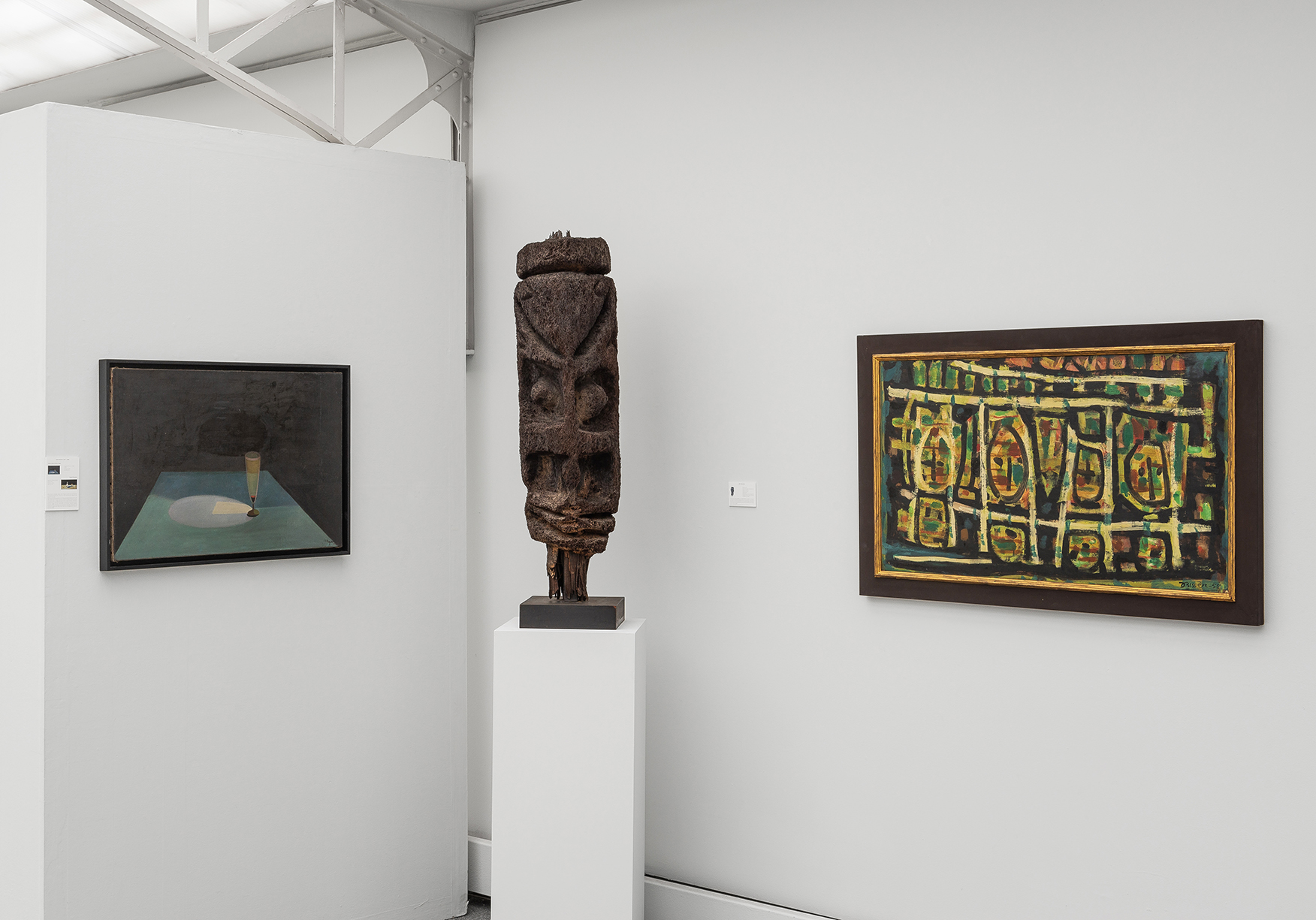 "Véronique Jaeger, general manager, and her brother Emmanuel Jaeger, gallery manager, chose to organize an exhibition for their father Jean-François Jaeger, in the very place that fueled his passion, so as to give him alively, vivid voice, intimately connected to the artists he knew, supported, and above all, loved. Compagnons de Route does not aim at showing works from all the artists he promoted and championed throughout his career, but, in a kind of prolongation of the Centre Pompidou room, focuses on artists whose works have been purchased by the Centre Pompidou from the gallery through the 1960s. The works exhibited will echo those exhibited at the Centre Pompidou.
(...)
Vera Pagava (1907-1988) came to painting through a path both demanding and tranquil in its spiritual dimension. Her work grew through a process of eliminating all extraneous elements, eventually conserving only that what concerns light. Arriving in Paris from her birthplace of Georgia in 1934, she studied with Bissière at the Académie Ranson and met Vieira da Silva, with whom she became very good friends. Her figurative still lives and her abstract landscapes remain, throughout the years, unified by a common thread in which silence, space and light reign. Their formal austerity forces the paintings to uphold their demand for truth. Jeanne Bucher initially exhibited Pagava's works with those of Dora Maar in 1944; Jean-François Jaeger followed suit. A retrospective entitled Corps célestes was dedicated to the artist in 2017 jointly with the Galerie Le Minautore. (Curator: Mathieu Poirier). The work exhibited at the Centre Pompidou, Nocturne realized before 1951 was acquired by the state from the gallery in 1951, and is set in dialogue with the work Coupe et formes sur table from 1935, currently on display at the gallery."